A month later and people are still buzzing about the CAGW Chinese Professor ad. some of my favorite, although not very useful commentary comes from the comments on Youtube.
On October 21, 2010, Citizens Against Government Waste (CAGW) unveiled a national ad addressing our country's spending addiction, the dangers of relentless deficits, and the corrosive nature of our national debt.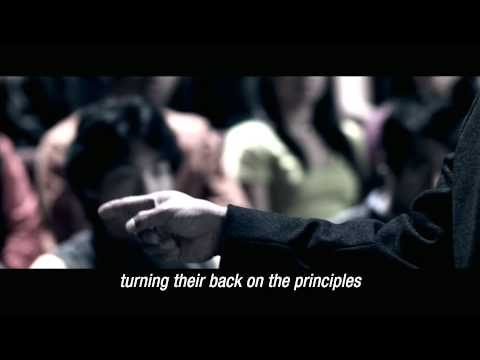 This new ad, which features a chilling look at one potential future scenario if America continues on its current destructive fiscal trajectory, is a 2010 homage to "The Deficit Trials," a 1986 ad that was produced by W.R. Grace & Co.  For those who were able to view it, the ad caused a sensation; it was considered so controversial at the time that the networks refused to run it.
J. Peter Grace, CAGW's co-founder and the chairman of President Ronald Reagan's Private Sector Survey on Cost Control (the Grace Commission), was alarmed about what the debt would do to future generations.  The national debt was $2 trillion in 1986, when "The Deficit Trials" ad was denied broadcast time; today the debt stands at $13.7 trillion and is projected to reach 140 percent of GDP in two decades, the time in which the new CAGW ad is set.

The new ad is part of an ongoing communications program in CAGW's decades-long fight against wasteful government spending, increased taxes, out-of-control deficit spending, and a crippling national debt that threatens the future and survival of our country.   CAGW plans to run the ad on major cable networks throughout the rest of 2010 and into 2011.- CAGW Launches New Nationwide Ad Campaign
Neuromarketing asks: "What do you think of the Chinese professor ad? Is it xenophobic or even racist? Or is it a realistic way to highlight a topic of critical importance in the U.S.?"
From Taiwan, Next Media Animation offers this rant and parody: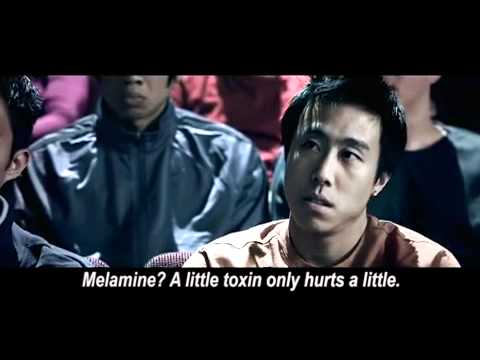 Citizens Against Government Waste has released one of the finest pieces of 'yellow peril' propaganda since Sax Rohmer began publishing Fu Manchu novels.

Wow! They really nailed us! Yes, we'll laugh at your demise … we'll chortle and cluck with glee when it comes time to work off your slave debt.

That's why, like the CAGW's "Chinese Professor" ad, all of our content at Next Media Animation is in Mandarin. When we crack the whip over your heads and yell "?????!," we want you to understand what we're saying, see?

We are so delighted that you are so confident in China's ascendancy. Lack of democracy or human rights … A creaking financial system … riots and social instability … We're sure all those problems will be worked out by 2030 when it's time to assume the leasehold on America!!

But until then, all you really need to know about the US-China relationship can be understood in our evil, Fu Manchu 'stache-twisting laugh.
In case you are wondering and don't understand Chinese, ????? [
]translates to "You go back to work"
To which I reply: ??????????????????????????????????????????????
an angry asian man says the production was "really sneaky. Like an Evil Chinese Professor." because one extra says he did not realize what the ad was going to be about after being told what the ad was going to be about. Or something like that…
…
Turns out, most of the extras in this commercial had little or no idea that their appearance in the ad would turn out like this. I was recently able to track down Josh H., who happens to be one of the extras in the now-infamous future Chinese classroom. He says he was recruited when he signed up to be an extra on Transformers 3. Here's what he wrote to me:

So yes, I was an extra for this commercial. The way I got involved in this commercial is by signing up to be an extra for Transformers 3, which was being filmed in DC. So I got an email from my Kollaboration staff (I am on the board for Kollaboration DC) saying that they were filming Transformers 3 (Our show just ended btw too, like a week ago). Some of us signed up to be extras and a couple of us got called for this commercial because the Transformers 3 shoot was full, and they informed me that it was for a conservative – political ad, so I was aware of the political stance (thinking it wouldn't be a serious issue). So thats basically how I got involved.

BTW, to sign up to be extras we had to fill out information like, our name, gender, age, height, ethnicity, and a picture.

It was filmed at a community college (NOVA in Alexandria VA) and when we got there, the production team did tell us about the ad, but in a misconstrued kind of way. I know that the ad was about the US deficit and they did tell us the premise of the ad (taking place in the future, and we all supposed to be "chinese" students in a lecture). I saw the commercial and it's pretty intense and one thing I did not know that the commercial would do, is put this almost red-scare type of fear in the eyes of Americans (effectiveness wise, the political ad works, not saying I agree with the tactics).

What's interesting is that the production team told us that we would all be laughing in the commercial because the "Chinese Professor" said something funny, so there were multiple shots where we all "laughed" after the "Chinese Professor" said his so called, "joke."

At the end of the production, the person who was in charge of managing the extras came to us at the end of the shoot to inform us that the production crew is non-partisan about the issue, and that they were just doing it for the money. Of course as extras we all did get paid for the all day shoot. Another thing, the production team didn't convey to us that this ad would be used in this way either.

Personally, I had no idea that this commercial would be aired nation-wide and as soon as it aired, it was put onto the politico blog. I got a few emails from friends who work in politics telling me that they saw me in this crazy ad, and it kind of took me off guard.